Preproduction
Early concept art I did during the writing of the script.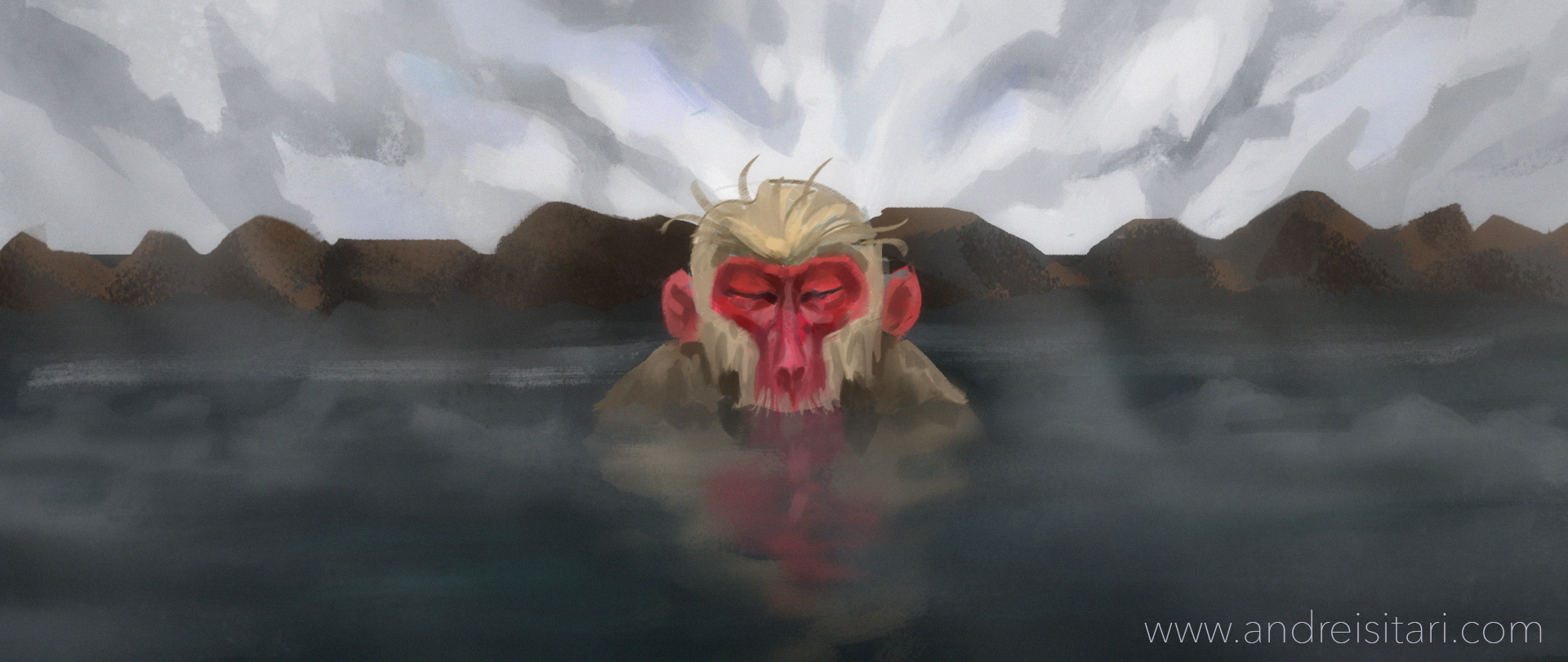 After finalizing the script, I did a new batch of concepts that would help us visualize better our story.
After the concepts, together with Simon Duong van Huyen we started developing the visuals of the SET of our film. As the action takes place mainly around the hot water spring, it was our main focus to design a scene where the story could unfold.
PRODUCTION
This project was very special in terms of pipeline, the preproduction was mixed with the production mainly because of our material limitations and time constraints. So our priority was to finish in time the set so we could shoot it and use it as a BG layout for the character layouts before starting to animate. Simon Doung van Huyen and myself were in charge of building the set, but at the end of the deadline we had reinforcement from the rest of the team.
The color script was done right after we had the raw footage. As it is movie made almost exclusively out of sequences, so I had to pick the key images that described the story the best and then proceed to adding the light and color intentions.